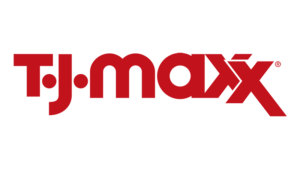 T.J. Maxx was founded in 1976, and together with Marshalls, forms The Marmaxx Group or Marmaxx, the largest off-price retailer of apparel and home fashions in the U.S.
T.J. Maxx offers an ever-fresh array of fashionable, brand name family apparel, home fashions and other merchandise. T.J. Maxx differentiates itself from Marshalls with an expanded assortment of fine jewelry and accessories, and in some stores, The Runway, a high-end designer department.
T.J. Maxx launched its e-commerce site, tjmaxx.com, in September 2013. With 1,119 stores in 49 states and Puerto Rico at the end of 2014, we believe T.J. Maxx continues to have significant store growth opportunities in markets across the U.S. The estimated, long-term growth potential of The Marmaxx Group, including T.J. Maxx and Marshalls, is 3,000 stores.
The average size of a T.J. Maxx store is approximately 29,000 square feet.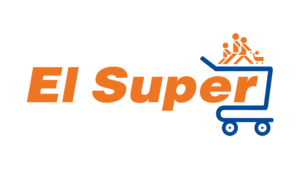 El Super is committed to supporting the communities it serves. Our stores pride themselves on being active members in their communities, and as such, we have had a long history of social involvement and charitable support.
El Super Contigo administers several programs and community outreach activities that benefit both the El Super community and its surrounding areas.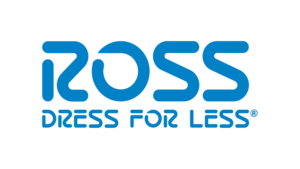 You might know us by our store names: Ross Dress for Less ("Ross") and dd's DISCOUNTS ("dd's"). Ross Dress for Less is America's largest chain of off-price apparel and home fashion stores, while dd's is a younger concept with just over 100 stores. Across almost 1,200 locations, we offer nationally recognized brands and in-season fashions day after day—at unbeatable prices.

Over the past 30+ years, we've grown from a six-store chain into an over $10.2-billion Fortune 500 company. In fact, our sales growth has outpaced traditional retailers for the past three years.

From local retail locations, to our distribution centers, to buying offices in Boston, New York and Los Angeles, and our corporate headquarters, Ross Stores, Inc. offers tremendous career opportunities.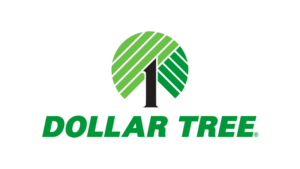 Our roots go back more than 60 years. To appreciate how it all came to pass, you have to rewind more than a half century to K. R. Perry and a Ben Franklin variety store in Wards Corner, Norfolk, Virginia, and to Macon Brock's, Doug Perry's (son of K.R. Perry), and Ray Compton's adventure into $1.00 retailing. A highly successful concept was created using this single price point to build a national chain of stores. Here's a quick look at the high points of this amazing beginning.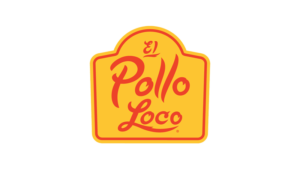 El Pollo Loco is a restaurant chain based in the United States, specializing in Mexican-style grilled chicken. Restaurant service consists of: dine-in, take-out, with some locations offering drive through options. The company is headquartered in Costa Mesa, California and operates over 400 (as of March 2014) company-owned and franchised restaurants in the Southwestern United States. "El Pollo Loco" is Spanish for "The Crazy Chicken".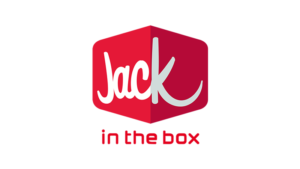 In 1951, a businessman named Robert O. Peterson opened the first Jack in the Box® restaurant in San Diego on the main east-west thoroughfare leading into city. Equipped with an intercom system and drive-thru window, the tiny restaurant served up hamburgers to passing motorists for just 18 cents, while a large jack-in-the-box clown kept watch from the roof.
Along with his Jack in the Box restaurants, Mr. Peterson operated other restaurant concepts as well as a food-manufacturing facility as divisions of a parent company called San Diego Commissary Co. In 1960, San Diego Commissary changed its name to Foodmaker Co., and Jack in the Box expanded outside of California with the opening of its first restaurants in Phoenix, Ariz. Three years later, Jack in the Box expanded into Texas, where it opened restaurants in the Houston and Dallas-Ft. Worth areas.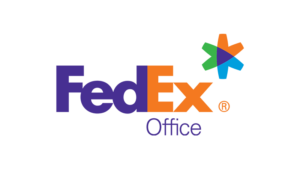 Federal Express officially began operations on April 17, 1973, with 389 team members. That night, 14 small aircraft took off from Memphis and delivered 186 packages to 25 U.S. cities from Rochester, New York, to Miami, Florida. Though the company did not show a profit until July 1975, it soon became the premier carrier of high-priority goods in the marketplace and set the standard for the express shipping industry it established.
In the mid-1970s, Federal Express was a leader in lobbying for air cargo deregulation, which was legislated in 1977. These changes were important, because they allowed the company to use larger aircraft (Boeing 727s and McDonnell-Douglas DC-10s) and spurred its rapid growth. Today FedEx Express has the world's largest all-cargo air fleet, including Boeing 777s, 767s, 757s, and MD-11s and Airbus A-300s and A-310s.
By the 1980s, Federal Express was well established. Its growth rate was compounding at about 40 percent annually, and competitors were trying to catch up. In fiscal year 1983, it reported $1 billion in revenues, making American business history as the first company to reach that financial hallmark inside 10 years of startup without mergers or acquisitions.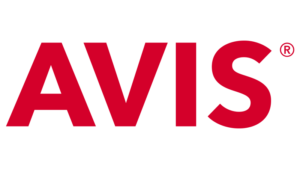 Founded in 1946 by Warren Avis (who sold his interest in 1954), Avis was the first company to rent cars from airport locations. The company grew rapidly during the 1950's through franchised and corporate-owned expansion. In 1963, Avis introduced the award-winning "We try harder®" campaign and the tagline remains the company's rallying cry even today. Ten years later, Avis launched its innovative Wizard system, the company's proprietary reservation technology. Avis changed ownership multiple times in the 70's and 80's, becoming employee-owned in 1987. That same year, Avis introduced the Roving Rapid Return, a handheld computer terminal allowing customers to bypass the Avis counter. Two years later, the company launched Avis Cares® a program aimed at promoting renter and employee safety. In 1996, HFS Incorporated acquired Avis and then spun off as a separate public company all but the franchising rights, Wizard system, and reservation operations. In 2000, the company introduced Avis Interactive, the first Internet-based reporting system in the car rental industry, which was significantly enhanced and re-launched in 2006. In March 2001, Cendant Corporation purchased all of the outstanding shares of Avis Group Holdings and later that year moved its world headquarters to Parsippany, NJ. In 2006, Cendant Corp. separated into four independent companies: Realogy, Wyndham Worldwide, Travelport and Avis Budget Group, Inc., which is now the parent company of Avis Rent a Car System, LLC.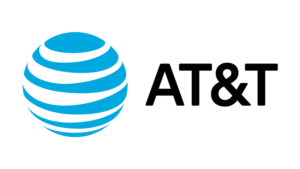 At AT&T, we're bringing it all together. We're helping people connect with advanced mobile services, next-generation TV, high-speed Internet services and smart solutions for businesses. Fast, secure and mobile connectivity – to everything on the Internet, everywhere, at every moment and on every device – is what drives us at AT&T.
Our customers can stay connected from virtually anywhere. It doesn't matter if they're driving home from work or headed across the country. Our leading wireless services offer customers the nation's strongest LTE signal* and the nation's most reliable 4G LTE network.** With our recent purchase of two Mexican wireless companies, Iusacell and Nextel Mexico, we're becoming a leading wireless provider in that country, too.
Customers want video on every screen to enjoy their favorite movies, TV shows, music and sports. We're setting the standard for delivering video when, where and how customers want it. With our acquisition of DIRECTV, combined with our AT&T U-verse TV service, we're now the world's largest pay TV provider. We have nationwide reach in the United States, plus 11 Latin American countries.
Advance Auto Parts, Inc. is a leading automotive aftermarket parts provider that serves both professional installer and do-it-yourself customers. Advance operates stores and Worldpac branches in the United States, Canada, Puerto Rico and the U.S. Virgin Islands. The Company also serves independently owned Carquest branded stores across these locations in addition to Mexico and various Caribbean Islands. Additional information about Advance, including employment opportunities, customer services and online shopping for parts, accessories and other offerings can be found at www.AdvanceAutoParts.com.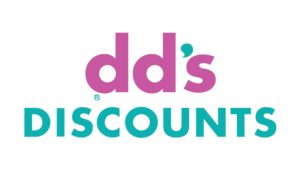 dd's DISCOUNTS opened its first store in 2004 as the place to shop and save in your neighborhood. We're part of the Ross Family, so our buyers know all about delivering great deals every day on clothing shoes home decor fashions toys and much, much more. We have the looks and brands you love at prices well below other retailers.

Our stores are conveniently located in neighborhood shopping centers so you can start and finish all of your shopping close to home. We have a simple checkout process that's a breeze and fresh merchandise arriving daily so you'll always find something new!
We're all about giving you amazing deals on the hottest fashions and quality home merchandise so it's no surprise that dd's stands for Deep Discounts! You won't believe the prices.
Great buys are close by, so there's no need to shop anywhere else!